Welcome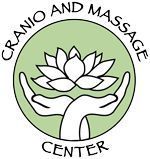 At the Cranio and Massage Center you can expect to find skilled, experienced therapists.
We've all worked over 10 years in our field, and a few of us more than 20!
We all love what we do and we do it well.
We specialize in therapeutic massage and organic facials.
We only use the best products and seek the best training.
Come on in and....
FEEL the Difference

The Cranio and Massage Center is located in a brick professional building: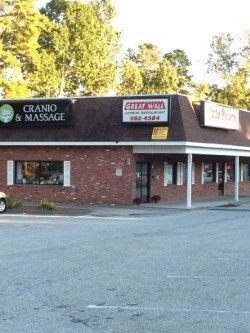 15 White Birch Plaza
on Burnette Rd
in Chicopee
easy on/off 291 & Mass Pike (90)
We can be reached by phone 413 598 9900
Our Receptionist is normally available Tuesday, Thursday & Fridays 11:30-3:30 or please leave us a message and we'll be sure to call you back!
or email: gwlmt@live.com
We hope you find the information that you are looking for, but if you have any questions, please don't hesitate to call or email us!
Like us on FaceBook:
https://www.facebook.com/cranioandmassage
http://wwlp.com/2018/01/02/take-better-care-of-yourself-this-new-year/
Check us out on Mass Appeal:
http://wwlp.com/2017/08/15/benefits-of-massage/