Welcome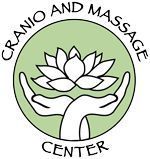 At the Cranio and Massage Center you can expect to find skilled, experienced therapists.
We all love what we do and we do it well.
We specialize in releasing muscle and fascial restrictions.
We only use the best products and seek the best trainings, to get the best possible results for you.
We are proud that Doctors, Dentists, Chiropractors, Physical Therapists and other health care professionals confidently refer their patients for help with: Migraines, Neck issues, Low back pain, Sciatica, Scoliosis, TMJ & more!
Come on in and....
FEEL the Difference
When you think of massage you might get an image of creams, oils and relaxation. That isn't what you'll find here. At the Cranio & Massage Center we find the patterns of tightness... the lines of tension, and then find a way to release it. That's what we do.
We help people from every day repetitive muscle tightness to people who have been injured whether recently or some years ago and were told they would have to 'learn to live with it' or 'this is as good as it gets'.

The Cranio and Massage Center is located in a brick professional building: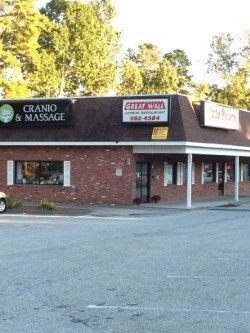 15 White Birch Plaza
on Burnette Rd
in Chicopee
easy on/off 291 & Mass Pike (90)
We can be reached by phone 413 598 9900
Please leave us a message and we'll be sure to call you back!
or email Gina Welch: gwlmt@live.com
We hope you find the information that you are looking for, but if you have any questions, please don't hesitate to call or email us!
Check us out on Mass Appeal:
http://wwlp.com/2017/08/15/benefits-of-massage/