Testimonials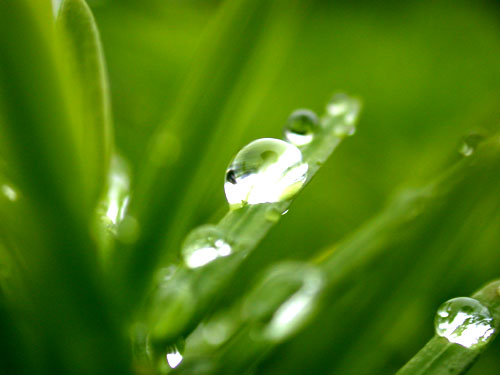 I believe the best testimonial comes directly from the people I've helped. Below are a few that have been submitted. If you are a client and would like to post a testimonial, send it to me in an email: gwlmt@live.com
"I have herniated discs, bone spurs and degeneration of my upper back and neck. Gina has helped me a lot. She not only finds the source of my pain, but relieves it. I have learned a lot from her. She has taught me that everything in our bodies is connected. Recently I have been struggling with anxiety and panic. Gina's reassuring voice and calm presence was just what I needed to relax and regroup. Thanks again"
Marge Jesberger , Chicopee, Ma.
Since receiving cranio-sacral treatment from Gina Welch, at the Cranio and Massage Center, I have felt a freedom of movement and comfort in my neck that I haven't felt in years. I am amazed at how much relief she was able to accomplish after just the initial visit, and it only gets better from there. The addition of lower back therapy has also begun to improve my body's posture and I find myself holding a correct position more naturally when I walk or drive a car.
Gina is kind and accommodating, and has always been professional. She approaches her therapies as sources for comfort and healing, not just as a job, and the results are noticeable. I would highly recommend that anyone suffering from head, neck, and lower back pain add Gina's therapy to their treatment plan!
Ryan Bradley, South Hadley, Ma
I call Gina the "body whisperer" because she knows where my body hurts, even before I tell her. I have 2 herniated discs in my upper back and have tried many different treatments. None of those gave me much relief. Now, between my Chiropractor and Gina's massage therapy, I feel I am on the right road to wellness. She is a very caring and compassionate individual, who really listens to her client's concerns. Sincerely, M. J Chicopee, Ma.
Where would I be without Gina and her magical hands these past five years? I became a client in 2008 when I had a painful "knot" in my scapula. Gina kneaded and worked it out..... I was hooked on craniosacral and massage. In December 2010, I was diagnosed with a severe case of bell's palsy. Using acupuncture and Gina's cranial massages, my palsy is barely noticeable and remarkably improved. One does not need to take pills to cure the aches and pains. A massage is the natural healthy method. Would not miss my scheduled appointments with Gina to feel refreshed and invigorated!!!
Celeste P.
Hi Gina,
I just wanted to say thank you again for the amazing massage. I have been pain free ever since and have been able to fully enjoy my family while on vacation. I've passed your card along to some family members so you may be getting some new customers :)
I hope your holiday was as special as mine!
Dorothy L, California
I am writing to talk about my experience at Cranio & Massage Center. I received a gift certificate for a massage at Cranio & Massage Center, when I spoke with Gina to make my appointment she was very kind and accommodating. At my first appointment, as I was filling out paperwork, Gina and I started talking and I asked what the difference was between a cranio massage and a massage at a spa. Gina explained as follows: "think of your car, a massage at a spa is like getting your car waxed and shined, but getting a cranio massage was like autobody repair; we work on your dents and make corrections to your car." I liked her explanation but honestly did not think a cranio massage would be much different. Well, I was wrong. After one visit with Gina, I was able to move my neck from side to side farther than I have been able to move my neck from side to side in over 5 years. That was not the only benefit. My right ear rings all the time (some of this will never go away, I have been to lots of great loud concerts =-) ). However, when I awoke the morning after my first treatment with Gina, the ringing in my ear was 80% quieter. It is an amazing feeling. I am very much looking forward to my next appointment and future appointments with Gina.
Theresa Lynch
Chicopee, MA