Lasca Hoey, LMT
LASCA HOEY, LMT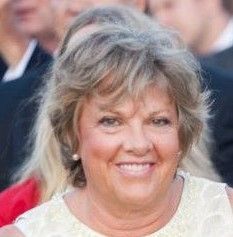 Massage is a form of health care that promotes well-being and a higher quality of life.
In my practice as a Licensed Massage Therapist I blend a number of modalities including Myofascial Release, CranioSacral Therapy, Deep Tissue and Swedish Massage therapies to comfortably remove stress and pain from the body. Every massage is centered on providing clients' needs in a pressure range that best suits their comfort level. If you are just looking to unwind and relax or have persistent pain issues, I can help.
My intention is to listen to you, your body and your energy and to work together with you toward positive changes.
I am fascinated with the healing process. I believe that fostering a strong connection between body and spirit awakens your own healing mechanisms from within, and allows you to more perfectly realize your true potential. If you are striving to heal an injury, recover from chronic pain, manage stress, relieve tension, improve posture, flexibility and circulation, or become more in touch with your body and mind, I would love the opportunity to help you. I am honored to be part of your healing process.
Relaxation Massage:
A full body treatment that is relaxing throughout. A good pressure with circulation and relaxation in mind.
This treatment is available in 60 minutes for $75 or 90 minutes for $110
Therapeutic Massage:
A focused massage using trigger point, myofascial release and a deep tissue massage on your tight, restricted areas within your comfort range.
This treatment is available in 60 minutes for $85 and 90 minutes for $120