Lasca Hoey, LMT
LASCA HOEY, LMT
Massage is a form of health care that promotes well-being and a higher quality of life.
In my practice as a Licensed Massage Therapist I blend a number of modalities including Myofascial Release, CranioSacral Therapy, Deep Tissue and Swedish Massage therapies to comfortably remove stress and pain from the body. Every massage is centered on providing clients' needs in a pressure range that best suits their comfort level. If you are just looking to unwind and relax or have persistent pain issues, I can help.
My intention is to listen to you, your body and your energy and to work together with you toward positive changes.
I am fascinated with the healing process. I believe that fostering a strong connection between body and spirit awakens your own healing mechanisms from within, and allows you to more perfectly realize your true potential. If you are striving to heal an injury, recover from chronic pain, manage stress, relieve tension, improve posture, flexibility and circulation, or become more in touch with your body and mind, I would love the opportunity to help you. I am honored to be part of your healing process.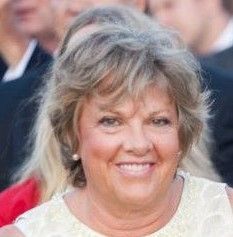 LASCA'S SERVICES & RATES:
CHAIR MASSAGE:$20/15 min $40/30 min
Chair massage is a popular way of relieving stress and releasing tension. You receive your massage in a specialized ergonomic chair. In addition to the usual health benefits of massage, another benefit of chair massage is that it is done over the clothing. With seated massage, you can avoid the discomfort and awkwardness that you may feel in disrobing for a traditional massage. Also, chair massage sessions are shorter than traditional massage, making it convenient enough to fit into a busy schedule.
Many ways to utilize this effective bodywork:
Employee or Customer appreciation
In lieu of flowers for any occassion; birthday, people in your wedding party, and even for your friend, coworker or family member who is taking care of an ill loved one or recently lossed a loved one.
Christmas parties
Health fairs
Church picnics
DEEP TISSUE MASSAGE: $85/hour, $120/90 mins, $55/30 mins
Deep Tissue Massage is a form of bodywork that aims to relieve tension in the deeper layers of tissue in the body. Deep Tissue Massage is a highly effective method for releasing chronic stress areas due to tension, repetitive motions, and past lingering injuries.
CRANIOSACRAL THERAPY: $85/hour, $120/90 mins, $55/30 mins
CranioSacral Therapy is a light touch therapy where the practitioner feels your cranio rhythm (this can be detected, like your heartbeat, anywhere throughout your body) then detects for blockages. The practitioner then assists in bringing about a better cranio rhythm to help the body function at it's optimum level, by working with fascia, muscles and bony landmarks.
The cranio system directly influences your nervous system, so when the practitioner is 'fine tuning' your rhythm, simultaneously he or she is boosting your immune system! It is quite helpful for trauma, chronic headaches and injuries, infertility, difficult pregnancies or menstral periods...and seems to help those cases where the client has tried everything else and the medical field can not help any further.
Trained by John Upledger Institute
MYOFASCIAL RELEASE: $85/hour, $120/90 mins, $55/30 mins
Every body has fascia. Fascia serves to surround and infuse every structure and therefore helps to support and protect those very structures. It creates seperation between vessels, organs, bones and muscles. Fascia also creates space through which delicate nerves, blood vessels and fluids must pass.
When fascia is restricted or shortened, through trauma, poor posture or repetitive motion it has the propensity to create 2,000 lbs of tensile pressure! This can create a great deal of pain, limit range of motion, restrict blood flow and fluids and potentially create other symptoms in the body. Keep in mind that there isn't a technological method of looking at connective tissue, and is much often overlooked in the medical community as a source of problem.
Myofascial Release is a form of therapy that releases restrictions that cause pain, limits range of motion, and other symptoms, while it can increase range of motion, and rebalance the entire body.
Trained by John F. Barnes- Myofascial Release (MFR)
Trigger points are tender areas of tension similar to acupressure points, except they occur in the belly of the muscle rather than along the energy pathways of the body. These "knots" are built up throughout a person's daily life due to physical, mental, and/or emotional stress and/or repetitive motions such as raking or shoveling.
Always working within the clients comfort, pressure is applied to the fullest point in the belly of the muscle, and soon the muscle softens and releases. Clients can often feel the muscle release and the relief tends to be immediate.
Trigger point therapy is integrated into every session.
EVENT MASSAGE: $85.00/hr or $20/15min
Event Massage is when you hire a massage therapist to attend your event to offer chair massage or table massage fully clothed. It can be performed at christmas parties, employee appreciation days, health fairs, retirement places, offices (dental, accounting, law...) and the list goes on. It's been proven that employee loyalty goes up, sick day call-outs go down, and performance improves! Clients are impressed and you are the most popular business at the business fairs!
Get creative and send a 'Thank you Massage' to a great client, a *'Sympathy Massage' or an *'Empathy Massage' for a friend or co worker who has suffered loss, or has a lot of stress in their life perhaps taking care of a loved one. It's a great service to offer when you don't know what to do, but you want to help. The effects can last longer than flowers.
Other great gift ideas: gift certificates for that hard to buy for person, employees, coworkers or boss birthdays! It can also be used for employee incentives and goal reaching efforts!
Usually done in a specialized chair, the client is given a massage treatment while fully clothed. The massage therapist is able to work through the clothing without any creams or lotions. It's a stress reducing, way to say 'thanks', 'good job' or 'I care'.
Chair massage is very effective in treating shoulder, neck and back issues and in less time than table massage.
Host one of these events and remember: it is wise to book in advance!